About
at MLC we believe everyone's unmet potential can be achieved through effective communication
I am Maurizio La Cava
I give people's ideas a voice through effective presentations
Discover through my experience how to craft outstanding presentations, captivate your audience, and skyrocket your PowerPoint productivity
Ideas are powerless if they remain inside of you
Whether you are a manager, consultant, freelancer, doctor, entrepreneur or simply a dreamer, you have likely already encountered the situation in which you had an idea and wanted to share it with others.
It could've been the result of business analysis, the discovery of a new medical procedure or a brilliant startup idea.
Your success depends on the impact your idea has on others: will they follow you, understand and share your thoughts, or will they just discard you?
Crafting a successful presentation means being able to control people's emotions, trigger actions in the audience's minds and enable your ideas to take wings.
Our achievements
20+
Multinational clients with billions in turnover
100k+
Slides handcrafted thanks to my team
100+
LinkedIn recommendations from happy customers
1000+
Lean Presenters trained all over the world
+200%
Company's Growth YoY
Let's connect
The part of my job I most enjoy? Connecting with like-minded people! Don't hesitate to connect me and drop me a line – I'll be more than happy to chat with you.
Some of our clients
I work with a select group of top-notch clients, and I have to be quite restrictive in regards to taking on new clients.
MLC dream team
We work in small teams, a perfect blend with different design and cultural background. On each project we utilize our strengths and strive to make the project the best it can be. And of course, we always value your feedback!
Maurizio La Cava
Co-Founder & CEO
I believe that a stunning and well-designed pre sentation empowers you to have a concrete impact, influence people and trigger change. I'm here to give voice to your ideas
Antonio Fortiguerra
Co-Founder & COO
I believe we should scale up things that work. I look after the organization structure of the company and how to inject growth into the presentation design consulting business
Alberto
Operations Director
I believe that it is not enough for things to be planned, they still need to be done. I'll act as a bridge between you and our team of designers making sure your projects will go smoothly and you'll make the best use of our time
Kira
EA & Administrative officer
I believe that a successful business is made by successful people. I'm here to look after our dream team and make sure they always get the best conditions to focus on your ideas
Begum
Sr. Lean Presentation Designer
I believe that an effective presentation turns graphics into action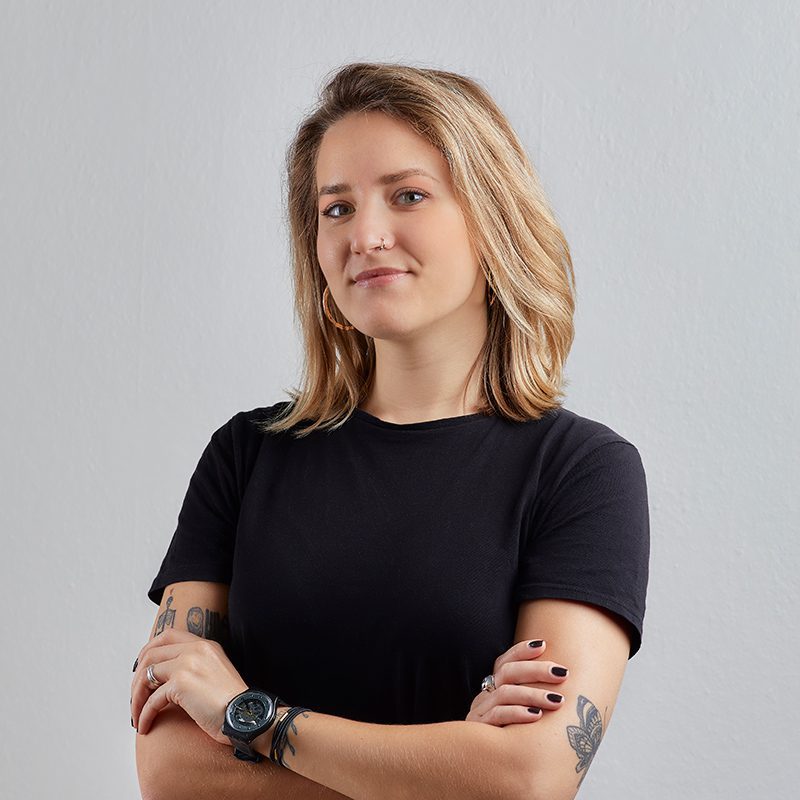 Anna
Lean Presentation Designer & Illustrator
I believe that every presentation is the first chance for you to make a good impression, don't waste it!
Alya
Lean Presentation & Motion Designer
I believe that you need to deeply understand the message to craft a design that communicates it effectively
Geetika
Lean Presentation & Motion Designer
I believe that motion design brings ideas to life if done in an elegant and approriate way
Marcela
Lean Presentation Designer
I believe that effective communication unlocks people's unmet potential
Meet Maurizio
I'm often invited to public events as a speaker. Connect with me to find out when I'll be giving my next speech, then come along to meet me. If you are interested in having me as a speaker at your next event, drop me a line.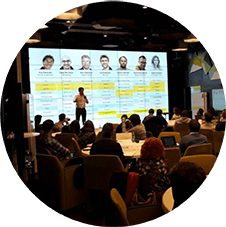 University teaching
I'm sure that everyone has suffered a professor who made their life particularly tough at university. Being a professor now allows me to be the teacher to my students that I always wished I'd had. I currently teach Presentation & Pitching Strategies to Master's students at Polidesign in Milan
Startup pitch strategist
When it comes to fundraising, entrepreneurs have to play hard. You only have five minutes to persuade investors that your start-up is the investment opportunity they are looking for.
I work closely with start-ups from PoliHub – Innovation District & Start-up Incubator, to help entrepreneurs tell their stories and gain funding.
Books
I am passionate about creating new methodologies to infuse innovation with how people communicate ideas. Every book is a life-long project for me. From the moment one of my creations is published, I nurture it as if it were my child, and I frequently update it with new experiences and new content.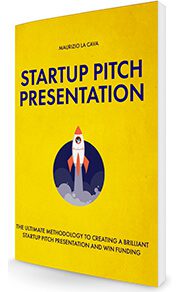 Startup pitch presentation
Get the Book
Lean presentation design
Get the Book
---
Our magic wand
There is no compromise when it comes to speed and accuracy in presentations. Your fingers might be nimble but, if you truly want to make a difference – you'll need superpowers. Let me introduce MLC PowerPoint Add-in – my very own personal set of custom functionalities to boost accuracy and skyrocket my productivity.