projects
MSD
Data Analytics Presentation
Challenge
Financial reports presenting the state of business are often a critical time for those preparing the content.
It is not enough to collect data, organize Excel tables and put it all into a presentation. The result would be ineffective, especially given the limited time available to present the report.
Therefore, it is necessary to work on an overall storytelling, in which the data is inserted to support a certain key message.
Intervention
In order to understand on which messages to focus the presentation, together with the client we organized a workshop to analyze the data and understand on which of those messages to leverage for the storytelling of the presentation.
We then extrapolated the graphs and data actually needed for the report and designed simple and direct slides with the aim to support the presenter during his performance.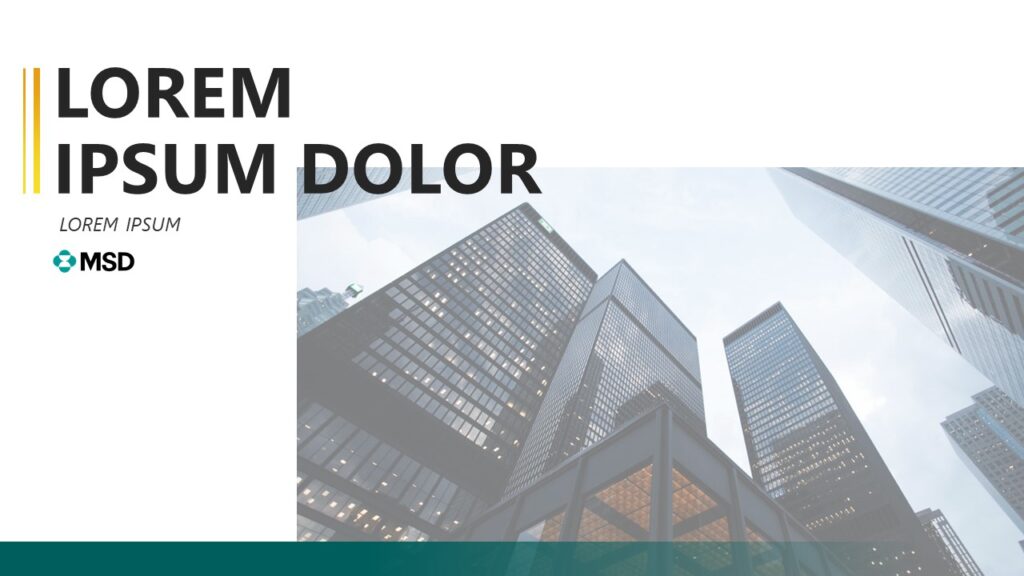 Outcome
The final result was a report presentation that, through a mix of infographics and graphics, effectively summarized business performance. As such, the presentation was crucial in guiding and supporting top management decision making.